---
Portrait of Elizabeth Van Dyck Vosburg by Pieter Vanderlyn (The Gansevoort Limner)
Product Number: 13500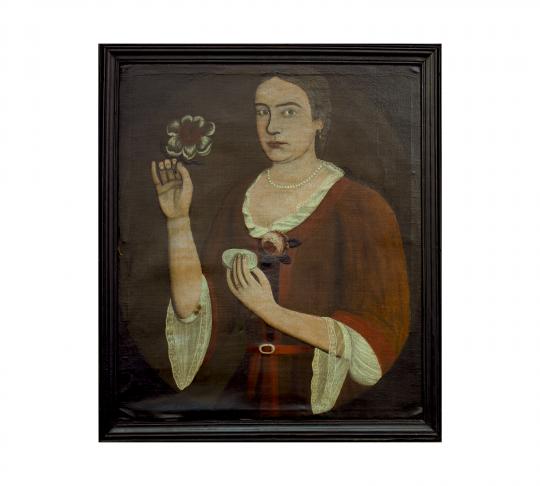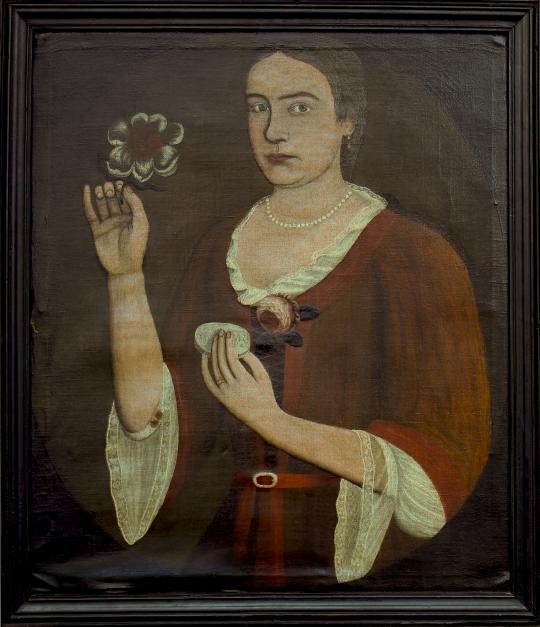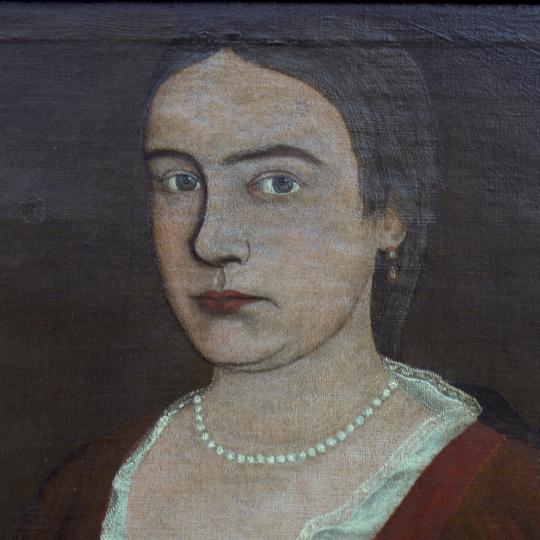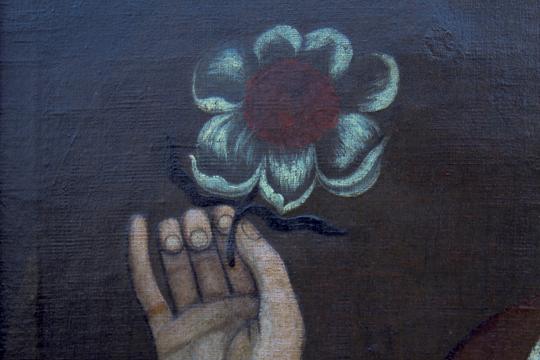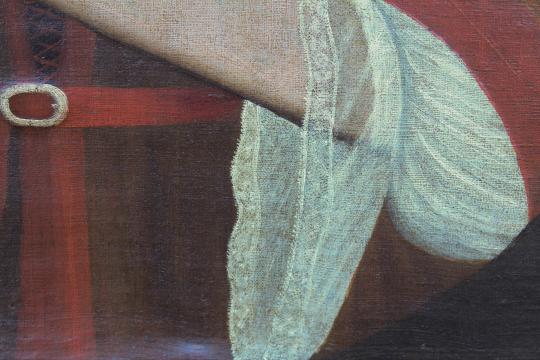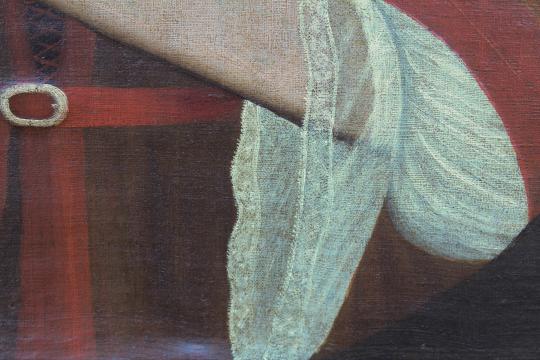 Materials and Techniques:
Condition:
Small patch repair u.l. background, and three small background areas with reinforced stitching, numerous scattered small spot s of retouch to subject and background, with a few larger spots approx 3/4 in. dia., one to forehead, the patch, and repaired areas. There is a frayed line on the canvas at center left.
Period: c. 1725.
Origin: New York, NY.
Origin: New York, NY.
Dimensions
Width: 26", Height: 31", Depth:

} ?>